Bird Language Online Courses
These self-paced courses will reveal the meaning behind what birds are 'saying' and show you how to tune into all that is happening on the landscape including the:
Whereabouts and movements of ground and aerial predators

Methods to increase your awareness and conceal your presence to wildlife

Communication web that exists between all animals and how you are part of it

True meaning of silence in the forest
Basic Course
Fundamental Concepts
History & Significance
Learning Methods
Baseline Behaviors
Alarm Behaviors
Enroll
Intermediate Course
Species to Follow

Governing Principles
Seasonal & Daily Behaviors
Ground Predator Alarms
Aerial Predator Alarms
Enroll
Advanced Course
Complex Alarm Patterns

Group Observations
Parid Behaviors
Raptor Behaviors

Corvid Behaviors

Enroll
Or combine all three in one comprehensive course!
The content in these courses is the same that is taught at three leading universities. Whether you want to pick up new skills to learn more about the natural world or are looking to become more proficient in your wildlife career, the lessons in each module will greatly increase your understanding of animal behavior as well as:
Move without disturbance and be more effective in other outdoor pursuits like hunting and tracking
Develop better listening skills along with improved situational awareness and pattern recognition abilities
Give you an option to earn Continuing Education Units (CEU's) recognized by The Wildlife Society (inquire for more details)
Who Are These Courses For?
These subjects covered in the course modules are designed for anyone who desires to increase their awareness of what is happening around them in nature by learning to interpret the messages sent by birds in real-time including:
BIRDERS • NATURE LOVERS • NATURALISTS • HIKERS • BACKPACKERS • HUNTERS • WOODSMEN • RANCHERS • SURVIVALISTS • FIELD BIOLOGISTS • GAME WARDENS • ORNITHOLOGISTS •
What Learning Materials Are Included?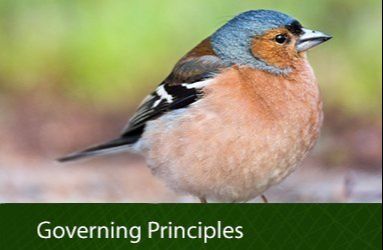 Fifteen modules (five for each short course) covering all aspects of bird language from scientific theory to direct observation
Over twelve hours of video instruction (four hours for each short course) including flight animations and animal movements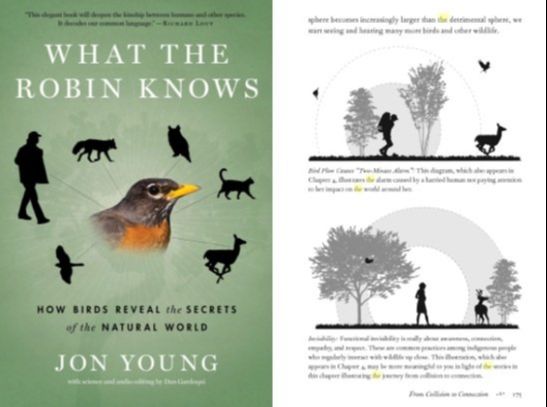 Readings that reinforce the video lectures and provide explanations for what you observe in the field
Analysis exercises that put into practice the theoretical concepts covered in the video lectures and reading materials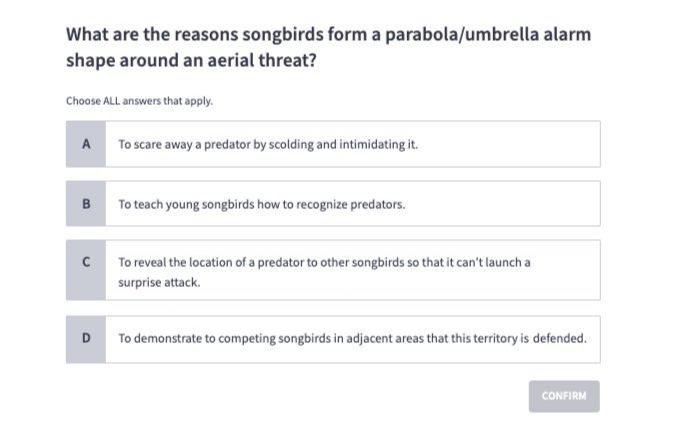 Quizzes that validate your understanding of fundamental bird language principles and behavioral patterns
"Bird language was mind blowing for me. I learned how birds communicate using vocalizations, movements, body language, and flight patterns to identify the location of dangerous predators. It will change your outdoor experiences forever!
— Martin Ack
"This course was brilliant and well worth it! I was amazed to find out I could interpret the holistic interaction that is happening in the environment around me...and to recognize behavioral attributes, whether I am sitting on my porch or at the state park."
—Vanice Medley
"The bird language course was an amazing experience. It will forever change the way you view the world outside your front door!"
—Kimberley MaGee
Frequently Asked Questions
I don't live in the United States so will the content be relevant?
Does this course follow a set schedule or is it go at your own pace?
Once you purchase this course how long do you have to complete it and can you download the materials?
What types of assignments and quizzes are in the course?
What are the course requirements and are there any prerequisites?
Is there any interaction with other students in this online course?
Can you earn Continuing Education Units/Continuing Education Credits (CEU's/CEC's)?
We're so sure that you'll love Bird Language that we're offering an outrageous guarantee: You have 14 days after the course starts to change your mind and ask for a refund. No hassle, no questions asked, no hard feelings!